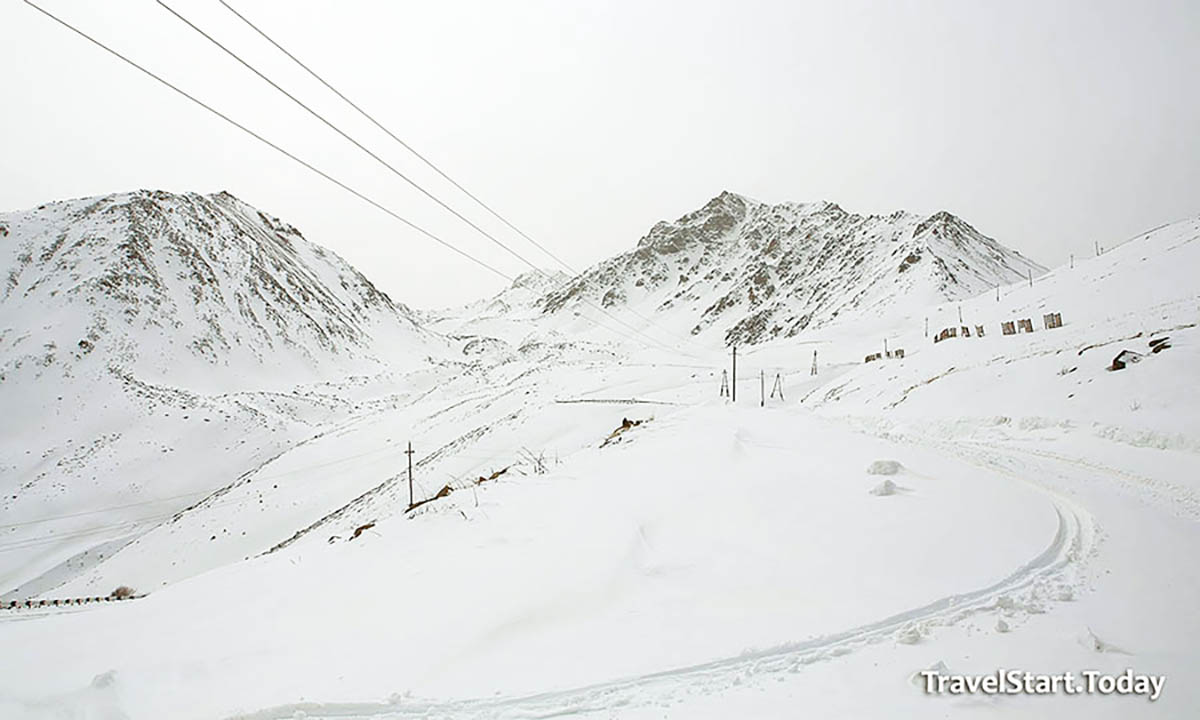 "Big Almaty Lake" in the Ile-Alatau National park can be reached by car within 1-hour drive from Almaty city center. Both the lake and the astronomical observatory here is located between three mountain tops. The seasons make this drive extremely different, in summer there is no snow and the lake is beautiful with its turquoise-blue water. While in spring it felt almost like driving from a snow-free summer in Almaty. 30 minutes later the 4WD offroad climbed up the mountain road in deep snow tracks filled with streams of melted ice water and full winter. I love it, a fantastic trip and experience.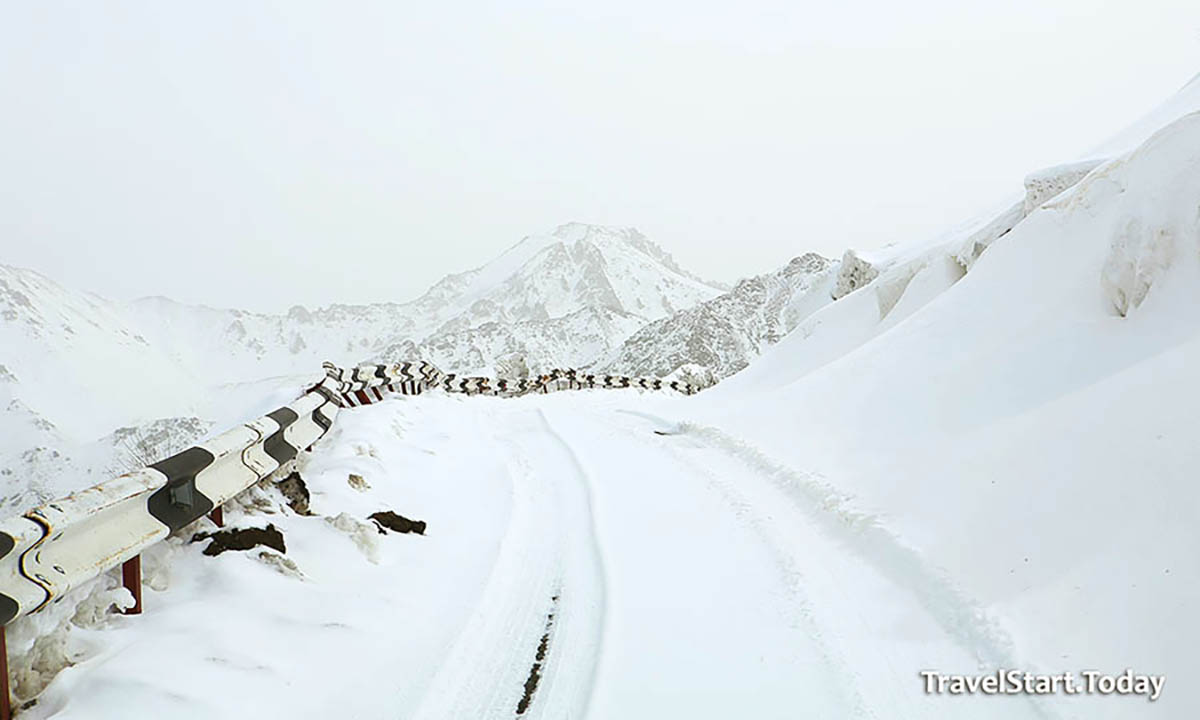 Ile-Alatau National park is located at an altitude of 2511m, surrounded by tree peeks; Sovetov (4,317 m), Ozyorny (4,110 m), and Tourist (3,954 m) The lake is made up of glacial water and changes its color from light-green to turquoise-blue. Access to the lake and the Ile-Alatau National park is free of charge, while swimming is prohibited.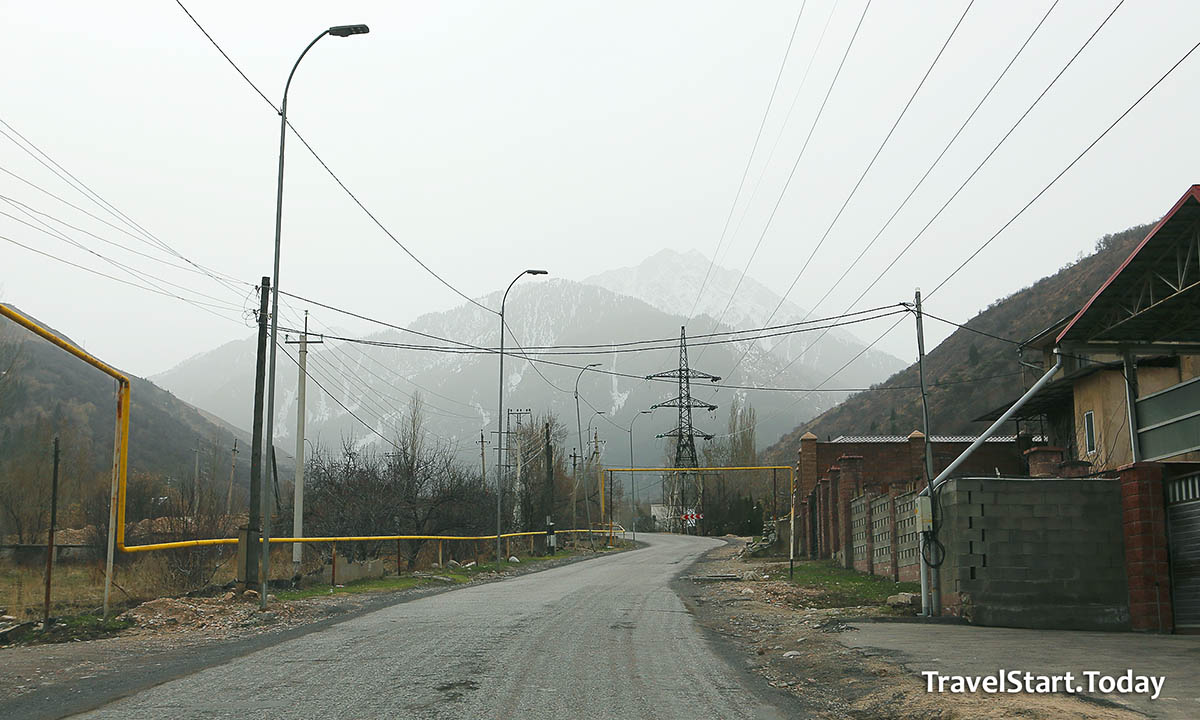 Its' spring and a nice summer feeling in Almaty, while we getting higher up in the mountain and closer to our destination Ile-Alatau, the scenery slowly changes to full winter.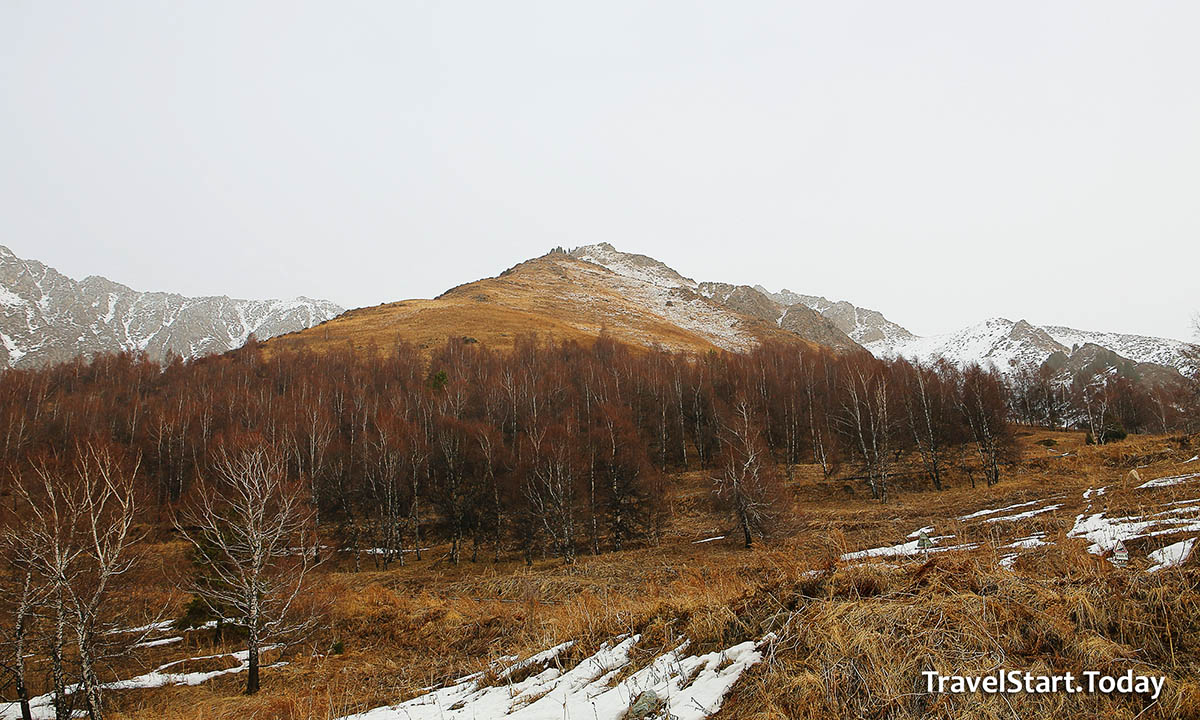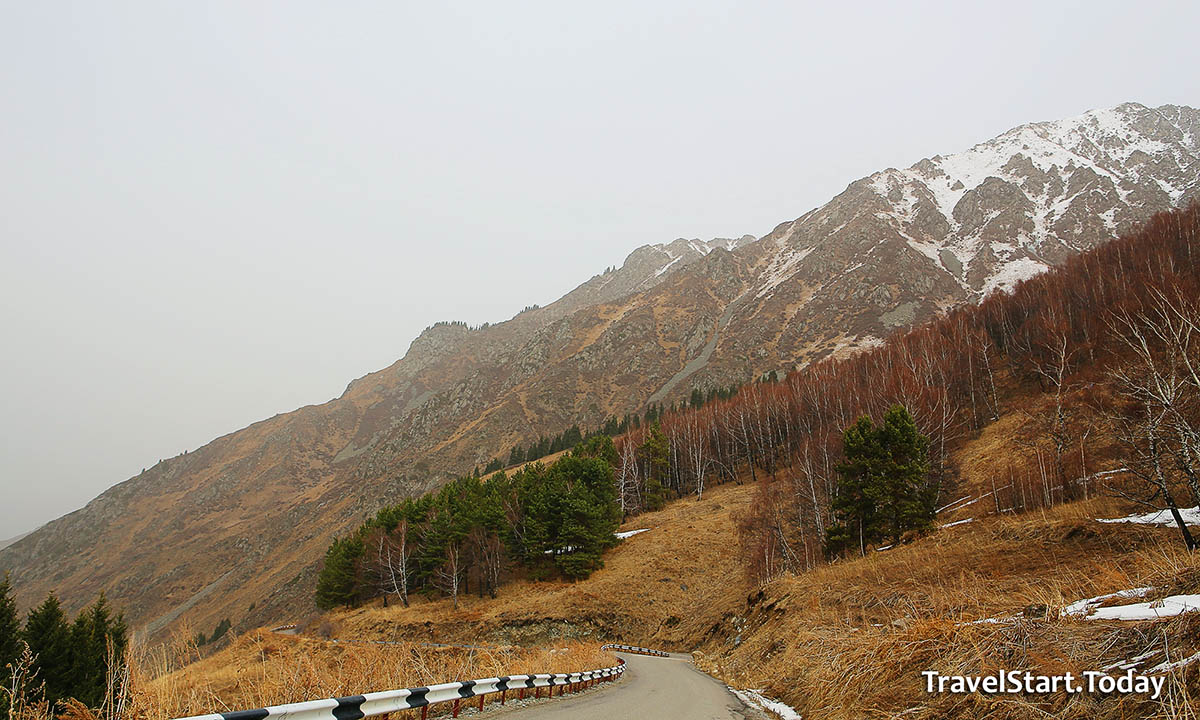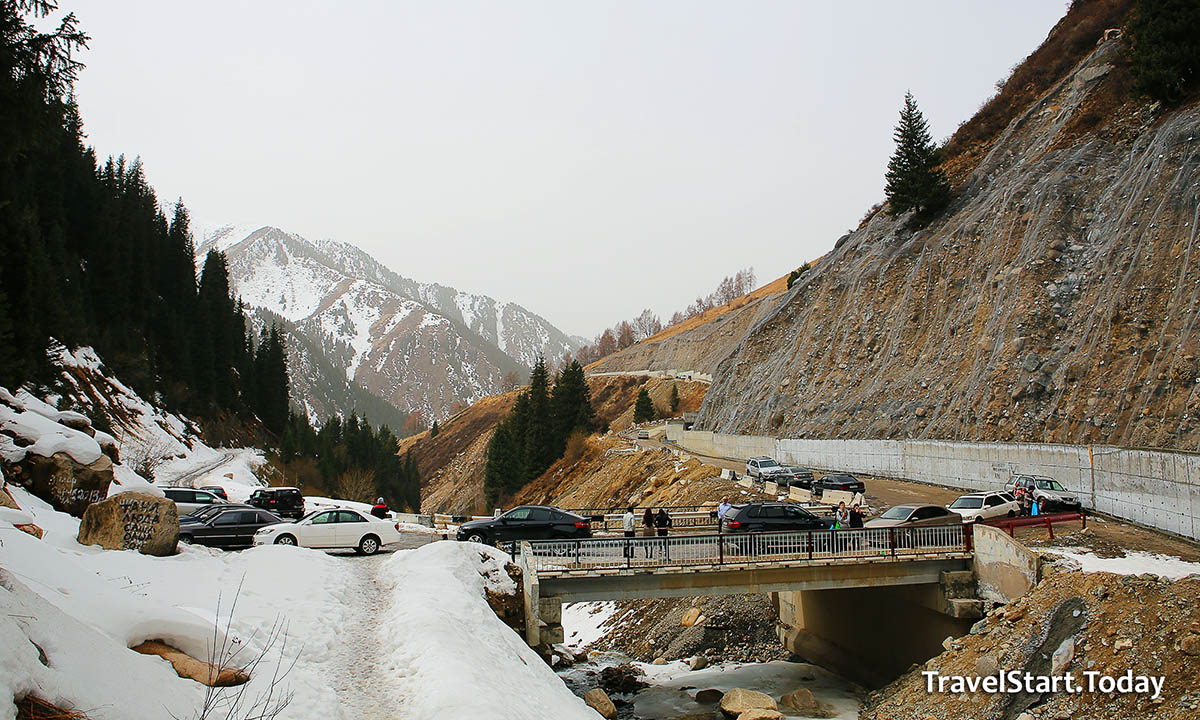 When the cars return from the mountain, all drivers take a 15 minutes pause to cool down the brakes here.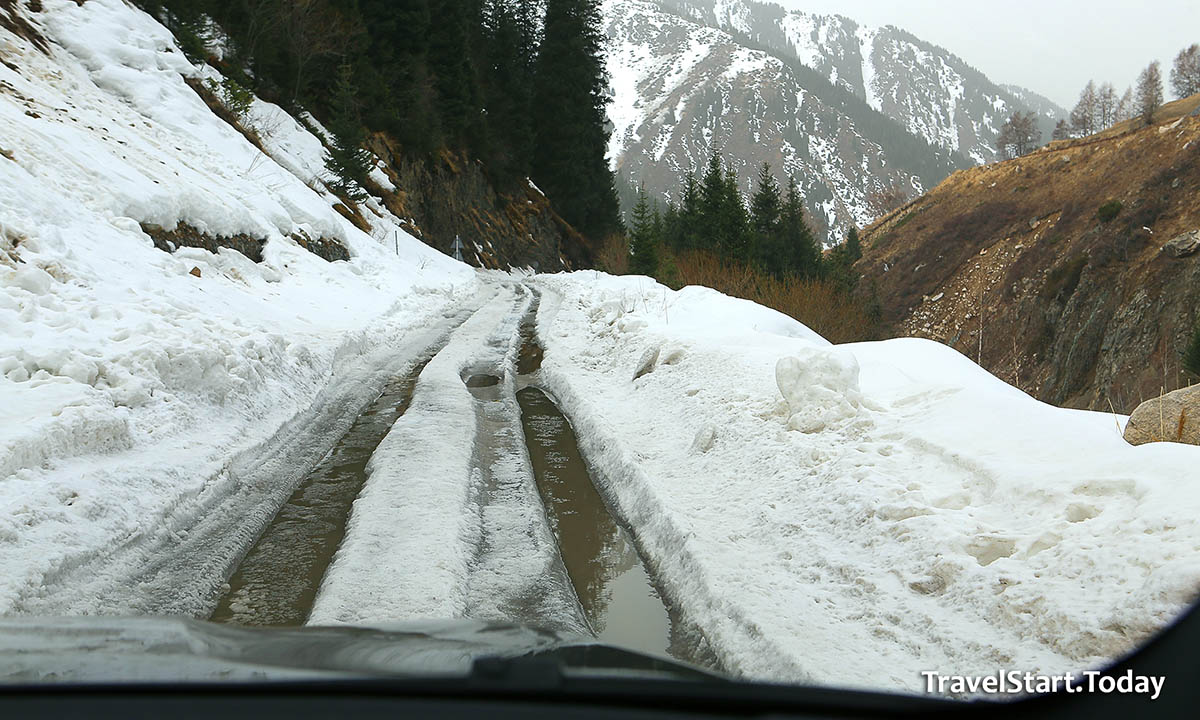 Here you see the winter starts! Big Almaty Lake is a nice summer view only an hour drive from Almaty, but there was no summer in this time of year in this attitude. The 4WD offroad was driving us higher and higher up in the mountain roads, the deep wheel tracks were filled with melted water.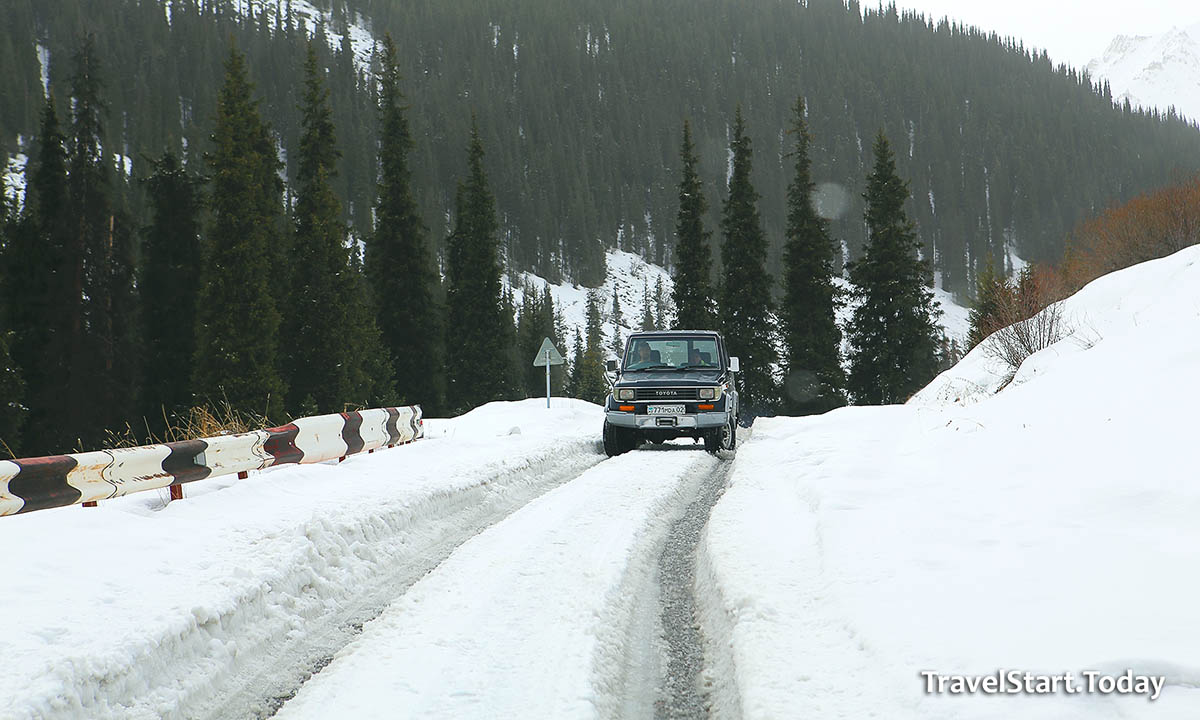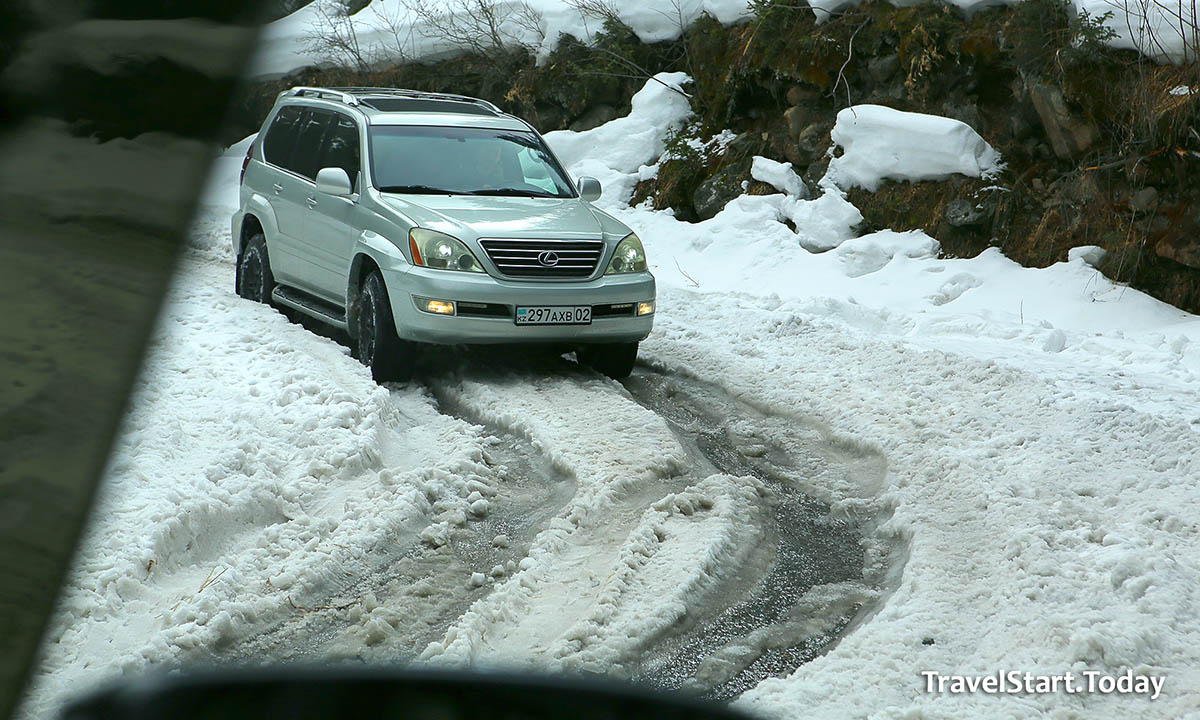 While driving up here in deep snow I could not stop thinking of why they don't open up these roads with a plow truck? Keep these asphalt roads snow-free shouldn't be a problem at all. Maybe it wouldn't be good for the 4WD business? Driving tourists up here in the mountains. After some minutes I just accept the situation: These tours just get wilder and more dramatic without a plow truck… I like it better than the snow-free alternative.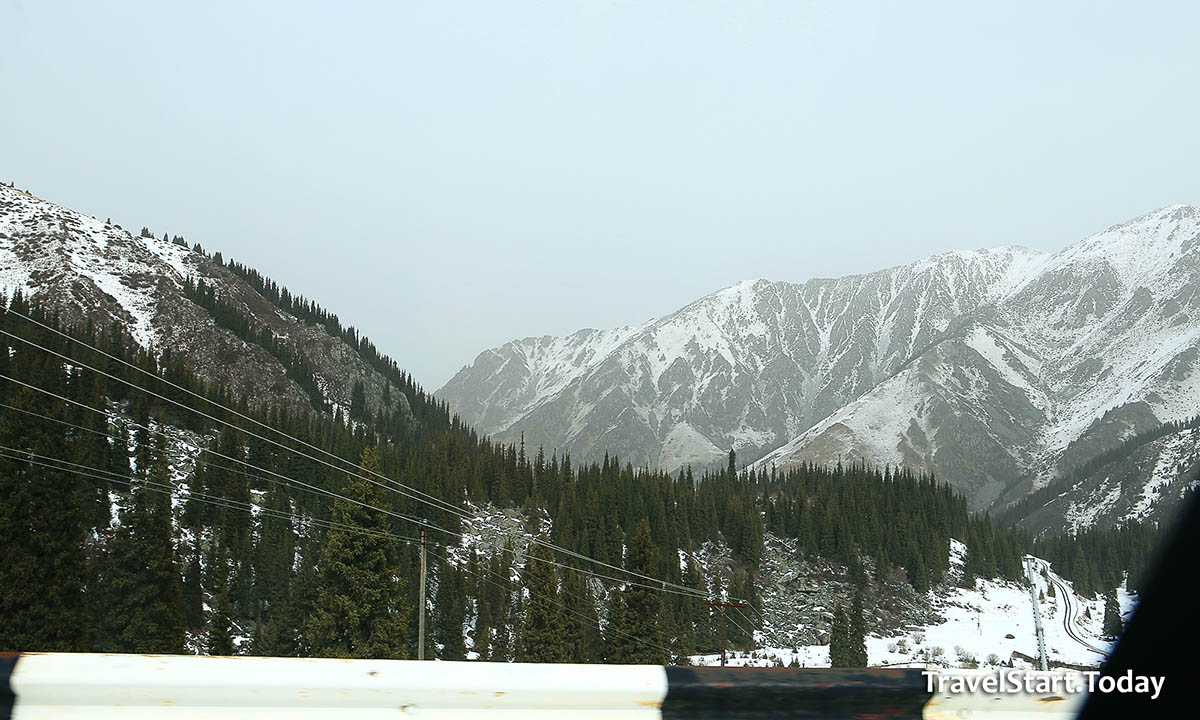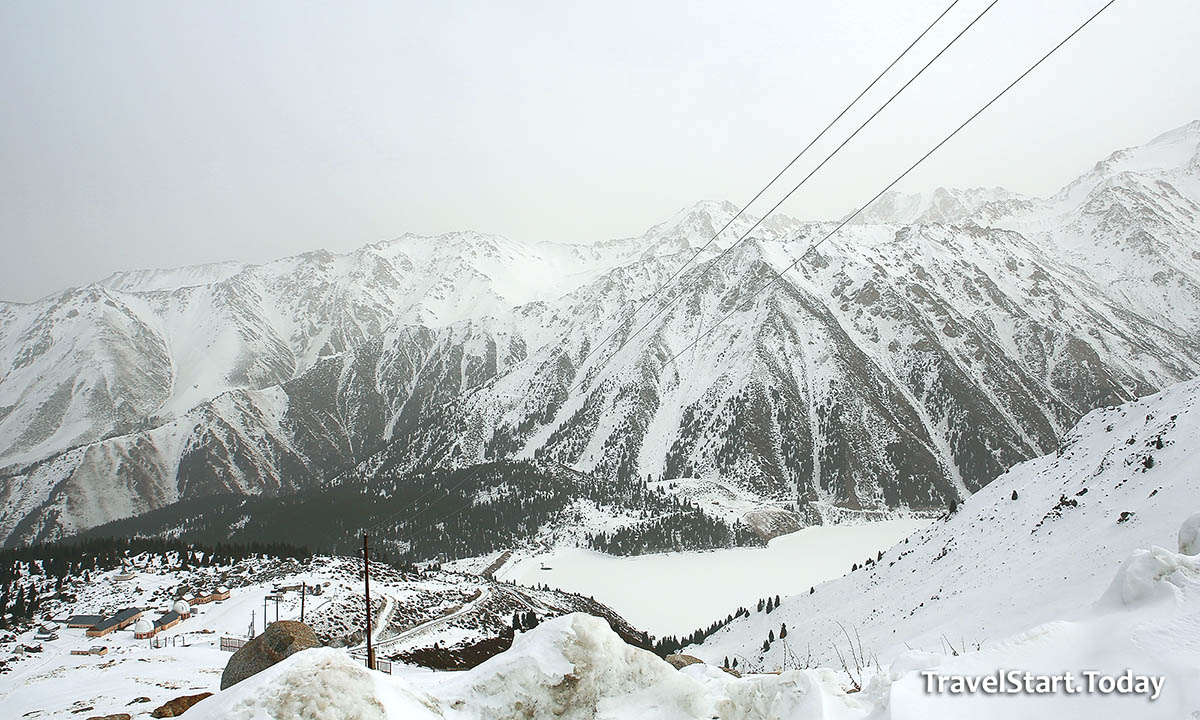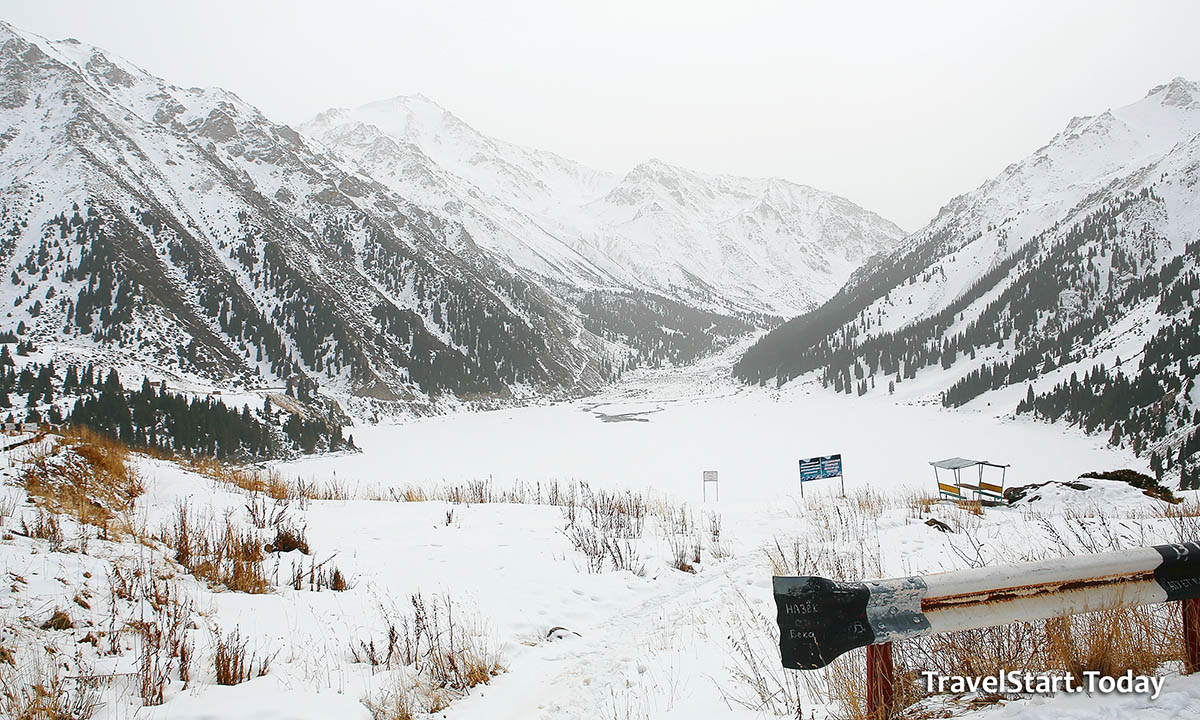 Don't expect to see the turquoise-blue water now in winter, it's frozen and white like any other frozen water. Still, it was a fantastic trip, starting with summer-feeling in Almaty and ended in another season and winter in the mountains an hour later.
When passing the Kazakhstani military post here you should not take pictures of the guard, I did and he made me delete the picture. Sad, the small stone house with the uniformed guard here in the snow-filled mountain was a nice motive. You also need to bring the passport, why I am not sure of since we were still a good distance from the Kyrgyzstan border.
More about the park:
http://www.almaty-kazakhstan.net/attractions/parks/ile-alatau-national-park/