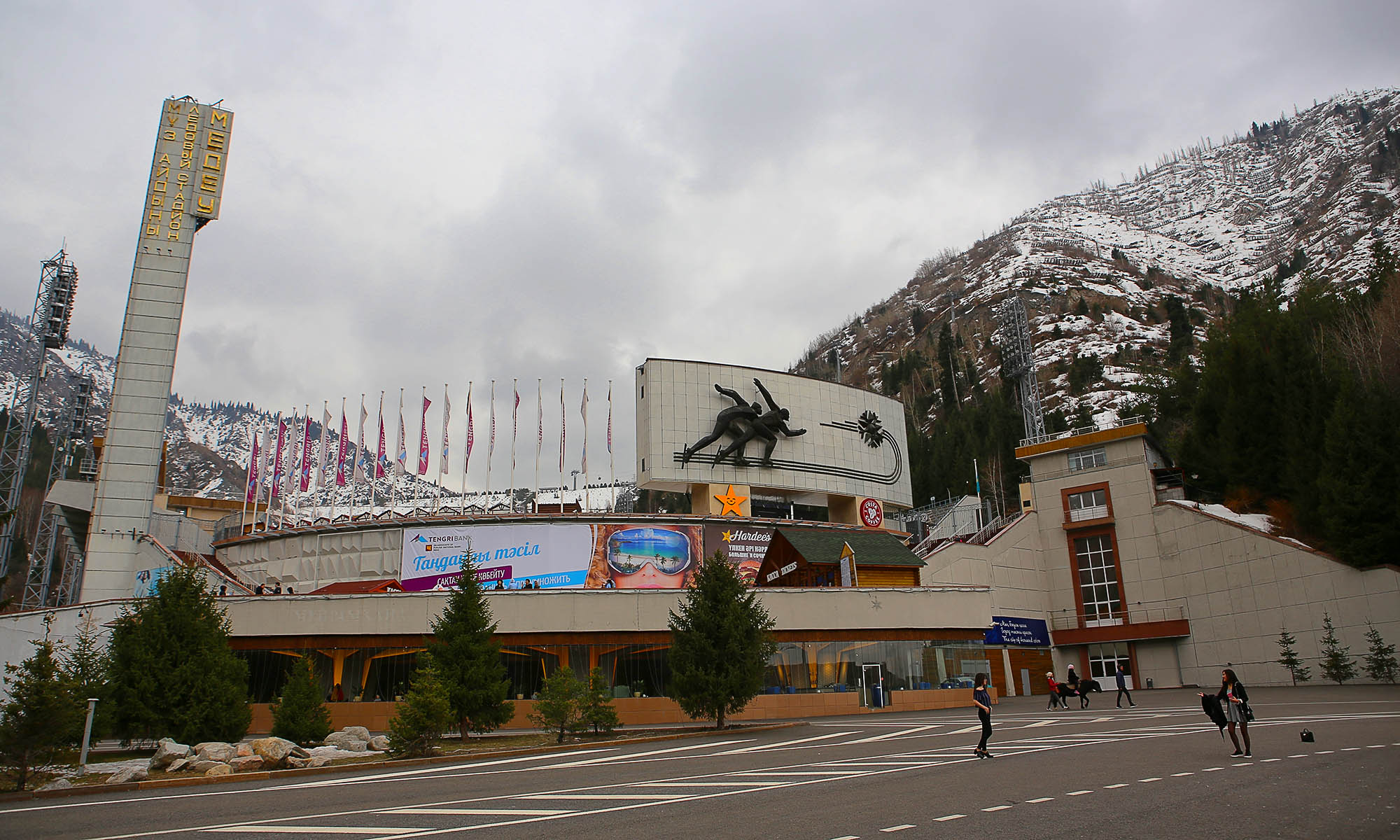 The Medeu is a high-altitude ice rink near Almaty, located at an altitude of 1691 meters above sea level. The Medeu is made for speed and figure skating and many champion skaters have trained here. The first competition took place at the stadium on 4 February 1951, and the complex was meant to prepare athletes for competitions in the highlands.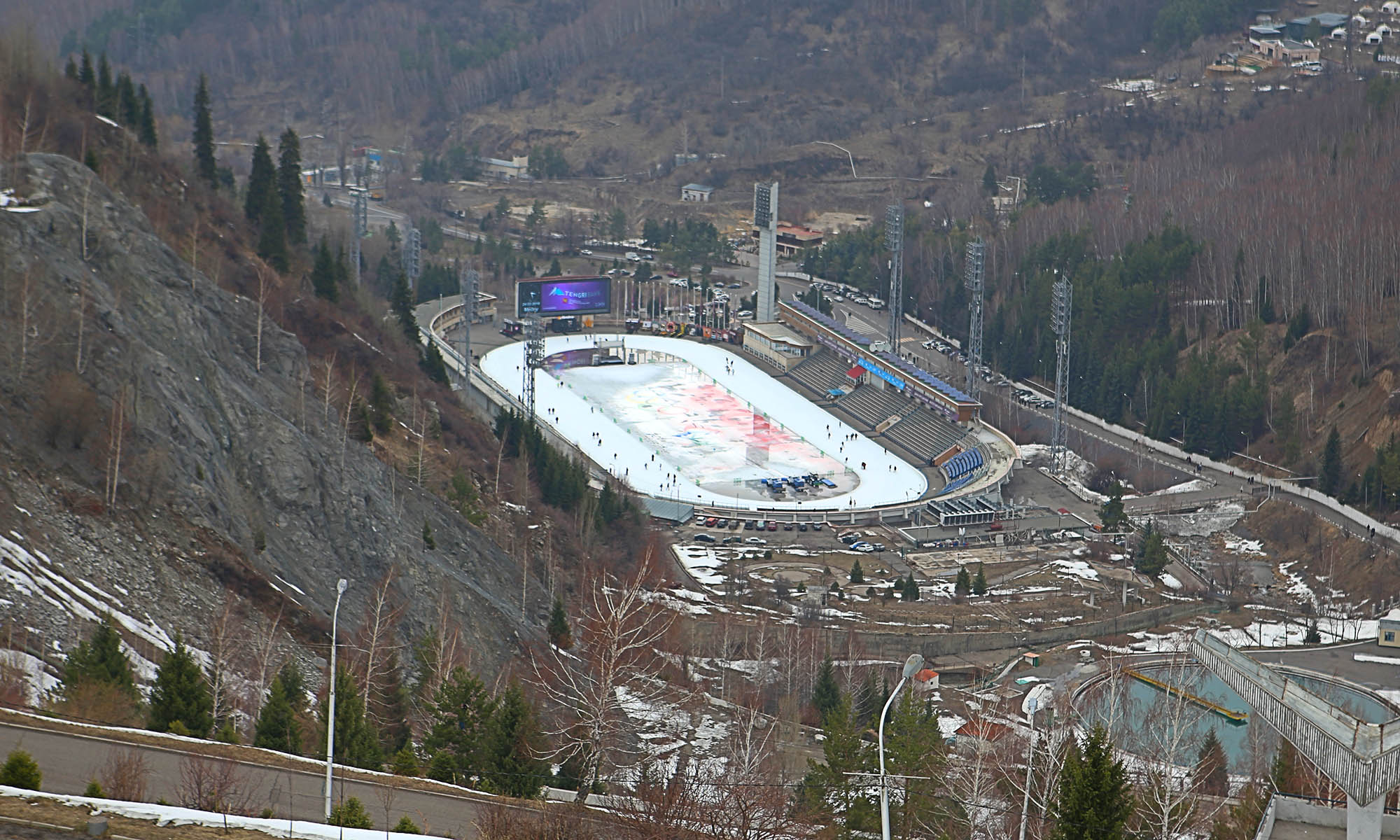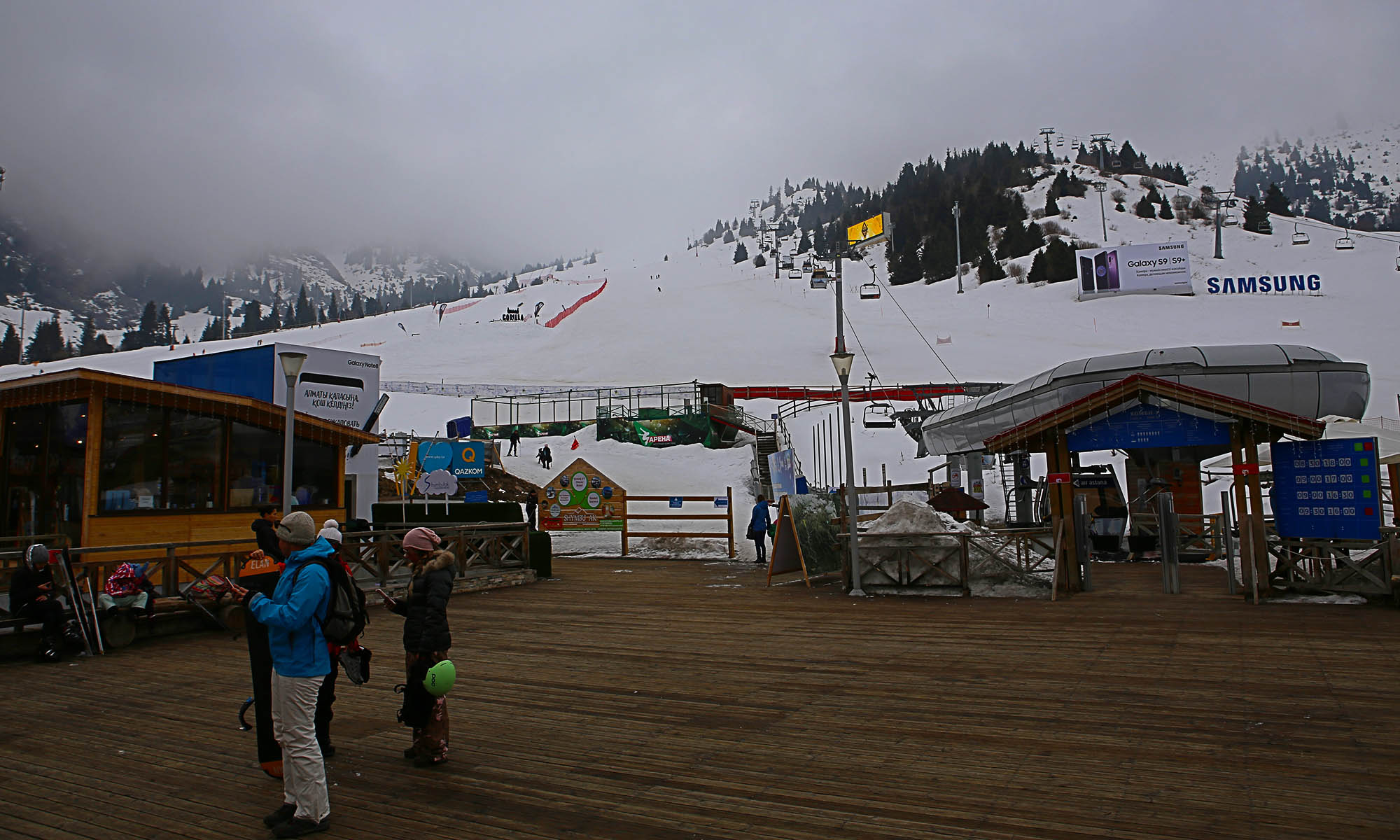 Outside ice-skating season people can come to Medeu for a picnic, mountain tours in the surrounding valleys or in winter also use the ski resort.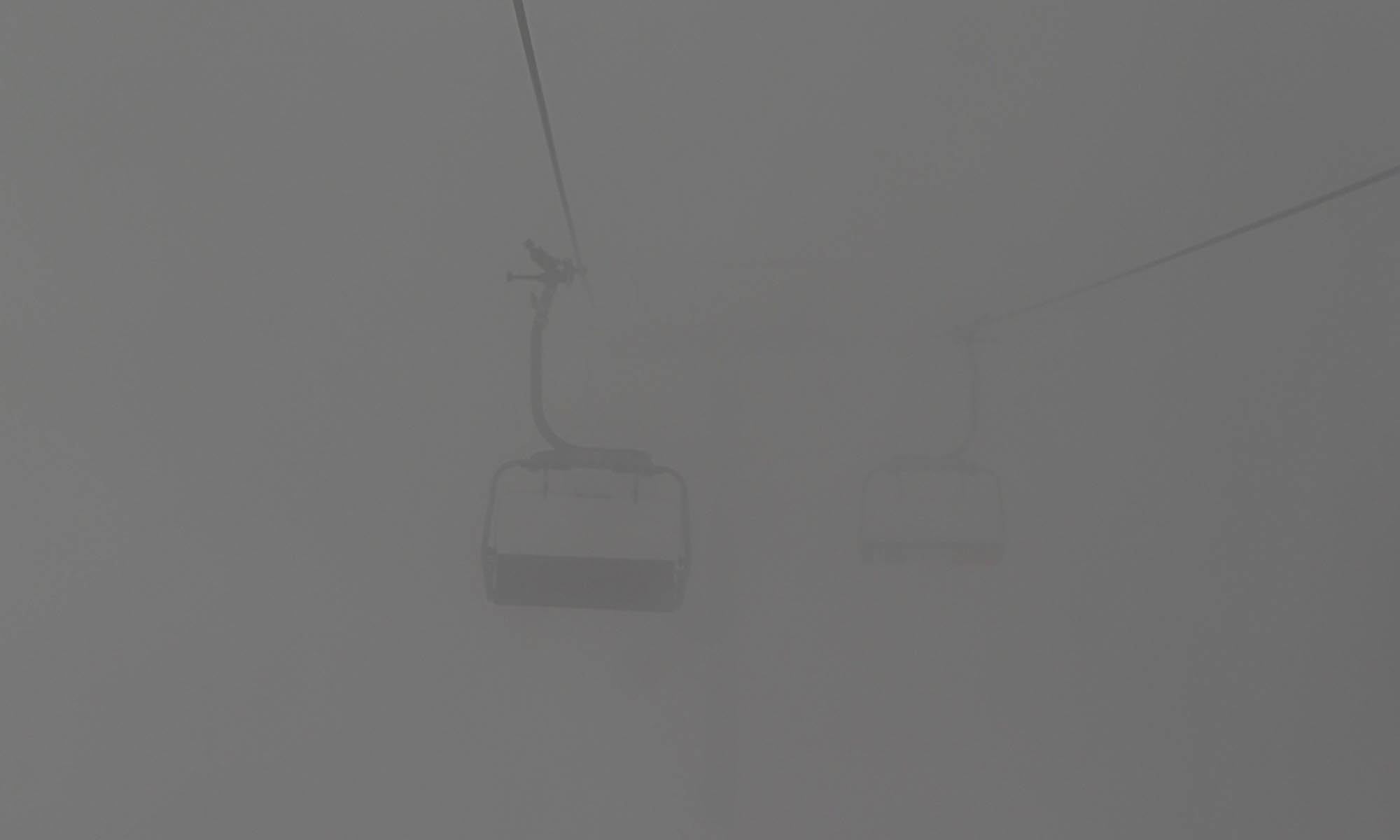 We tried the cable car and wanted to take a look at the view from the top, but the fog got thicker and thicker the higher we came, and at the end, we were hardly able to see the hand in front of us, so we decided to return.